What sells a house?
Why is it that some houses sell in the first week of their campaign and other stagnate on the market for months? Is it luck or careful planning?
There are some ways of attracting good "luck" and getting your property noticed and sold as quickly as possible.
BEING INFORMED
One of the best ways to sell is to price your property properly. If selling quickly is your key motivator – get an estimate of market value from your Agent and price it competitively against other similar properties that have recently sold and against the sales price advertised for other properties in your area. Regardless of whether you want to sell by auction, private treaty or advertise without a price, it's integral that your Agent is providing you with current market statistics. This data will guide your pricing so that you get the best outcome for your property.
WHO IS YOUR BUYER?
Do you have a buyer in mind? Who do you think will buy your property? Is it a family home, perfect for young kids or more aimed at a professional couple? Understanding who will be looking at your property will help you present it perfectly! Knowing your buyer type also enables the Agent to use targeted marketing to appeal to the right buyers for your property!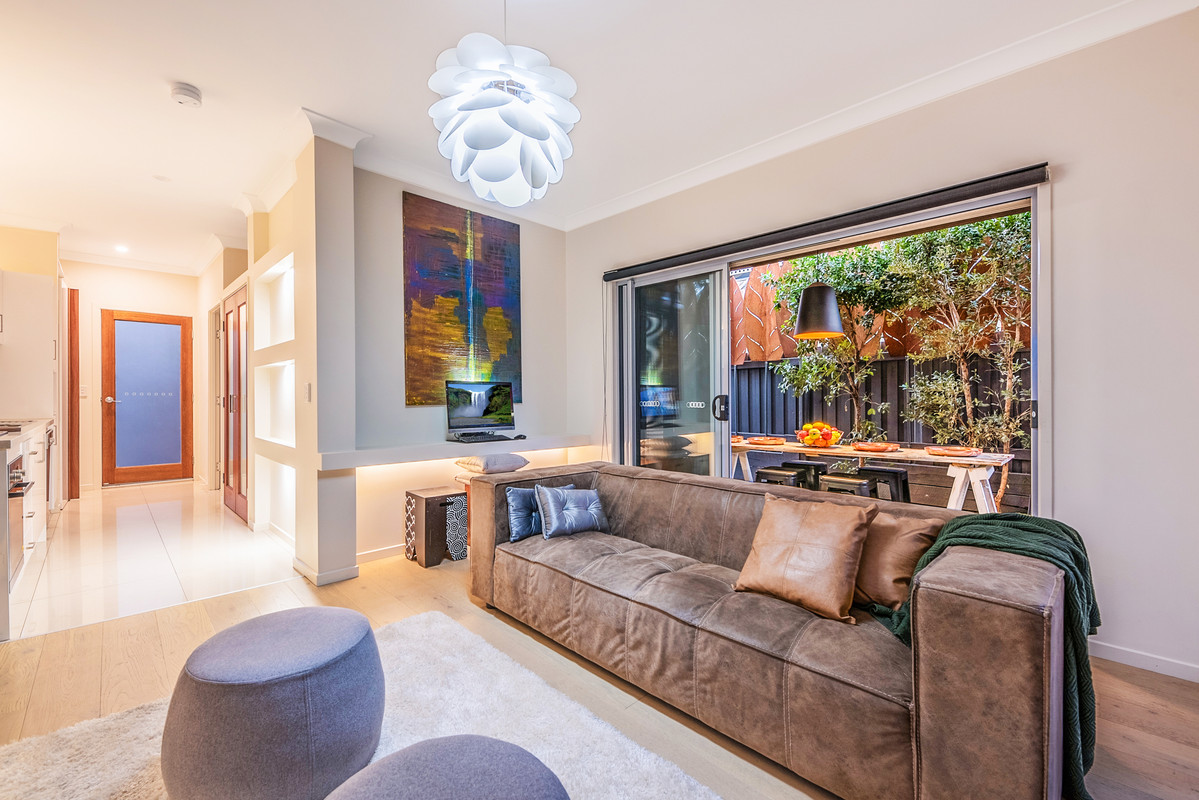 PRESENTATION
The appeal of your Property to your buying demographic is crucially important – and no matter what style of property or market you are in, there are some sure-fire things that you can do to up the appeal level…
Minimise your furniture and fittings - Store them off-site, this will create a feeling of space.
Professional staging. If your furnishings are much loved but showing their age, it may be worth considering a professional interior design company to 'freshen' up the home for a more contemporary look.
Good marketing and photography attracts buyers! There is no point having the property looking amazing but failing to attract people to it in the first place.
Fresh paint and appropriate colour schemes. Neutral tones and a clean slate lets the buyer 'see' how their furniture and belongings can fit the spaces.
Replace small items that age or date your property. Look at things like door handles, cabinet handles, light fittings, curtains/blinds, appliances like dishwashers and stove tops, etc.
Remove personal items, personal photos, cards etc. You want the Buyer seeing the property as theirs – not yours.
Street appeal plays a massive part in the overall appeal of your property. Gardens and lawns need to be in tip top condition. Replace old and tired looking letter boxes and make sure fences are clean and in good condition. Remove any rubbish or debris from the property and if you have a storage shed or garage – have it decluttered and cleaned.
Think about the outdoor areas…do they look inviting and ready to receive guests and family? Make sure the BBQ and all outdoor furniture is clean and in good repair.
Clean out gutters and remove all cobwebs. Use a high-pressure cleaner to clean up outdoor areas, car ports and driveways.
Replace light bulbs, make sure they work and ensure the property looks light and airy.
We all know kitchens and bathrooms 'sell' a property. Rather than go to costly refurbishment expenses – look at replacing tap fittings, towel rails and sinks, cleaning grouting and upgrading the dishwasher. New cabinet handles can make a difference too.
Lastly...don't forget the power and influence of smell. Good room deodorisers or the smell of fresh flowers, all make the difference!